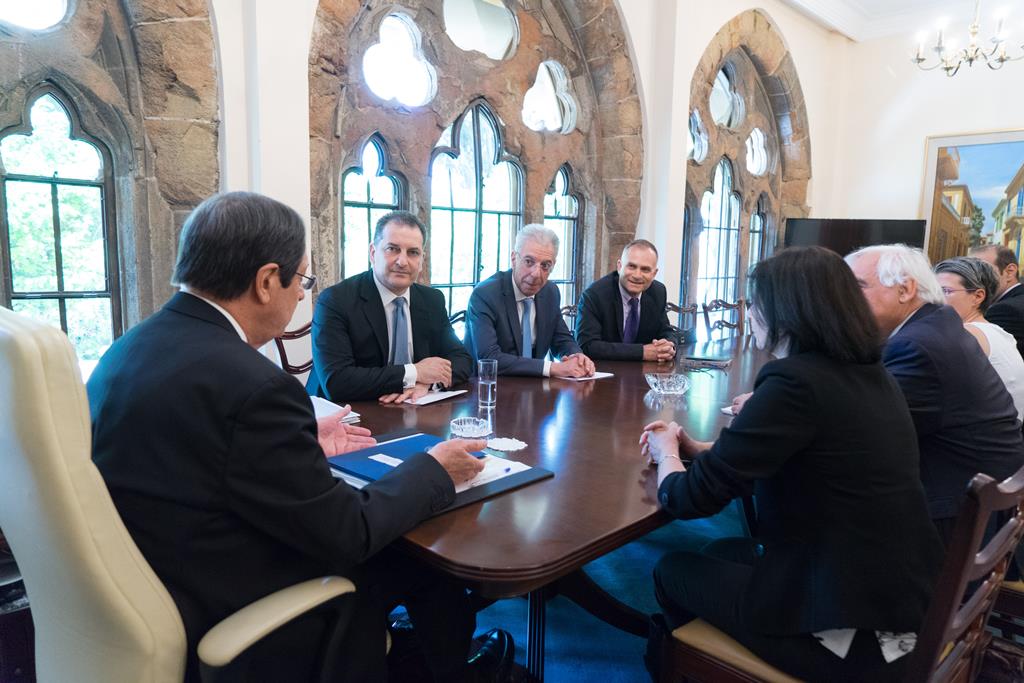 The President of the Republic of Cyprus, Nicos Anastasiades, chaired a meeting today at the Presidential Palace on the coordination of the Government's actions in response to climate change phenomena.
During the meeting, the biggest environmental issue and its implications were widely discussed.
It is noted that special surveys showed that the surface temperature of the sea increased by an average of 1.3 degrees Celsius. The impact of climate change is beginning to be immediately felt in the daily lives of the citizens of Cyprus. Extreme weather phenomena such as fires, tropical rainfall, heatwaves and others threaten to become more intense and more frequent, with a possible impact on the coastal marine biotope. It is well known that the wider region of the Middle East and the Eastern Mediterranean is the most vulnerable to climate change on the planet.
At the meeting, the President of the Republic set out guidelines for Cyprus to take on an international initiative to play a coordinating role in the efforts made by the countries in the region to tackle climate change and its consequences in the Mediterranean Sea.
These efforts are taking place on the basis of the Paris Climate Change Agreement that was reached on 12 December 2015, which the Republic of Cyprus also signed.
The meeting also highlighted the continued and intensified efforts to foster environmental awareness and educate future generations through specific programs and actions both in schools and in society in general.
In today's meeting participated, among others, the Minister of Energy, the Government Spokesman, the Environment Commissioner, the President of the Cyprus Institute, the Director of the Department of the Environment, as the representative of the Minister of Agriculture, Rural Development and the Environment, who is absent abroad, and the Coordinator of Environmental Education of the Ministry of Education./IBNA
Photo: pio.gov.cy