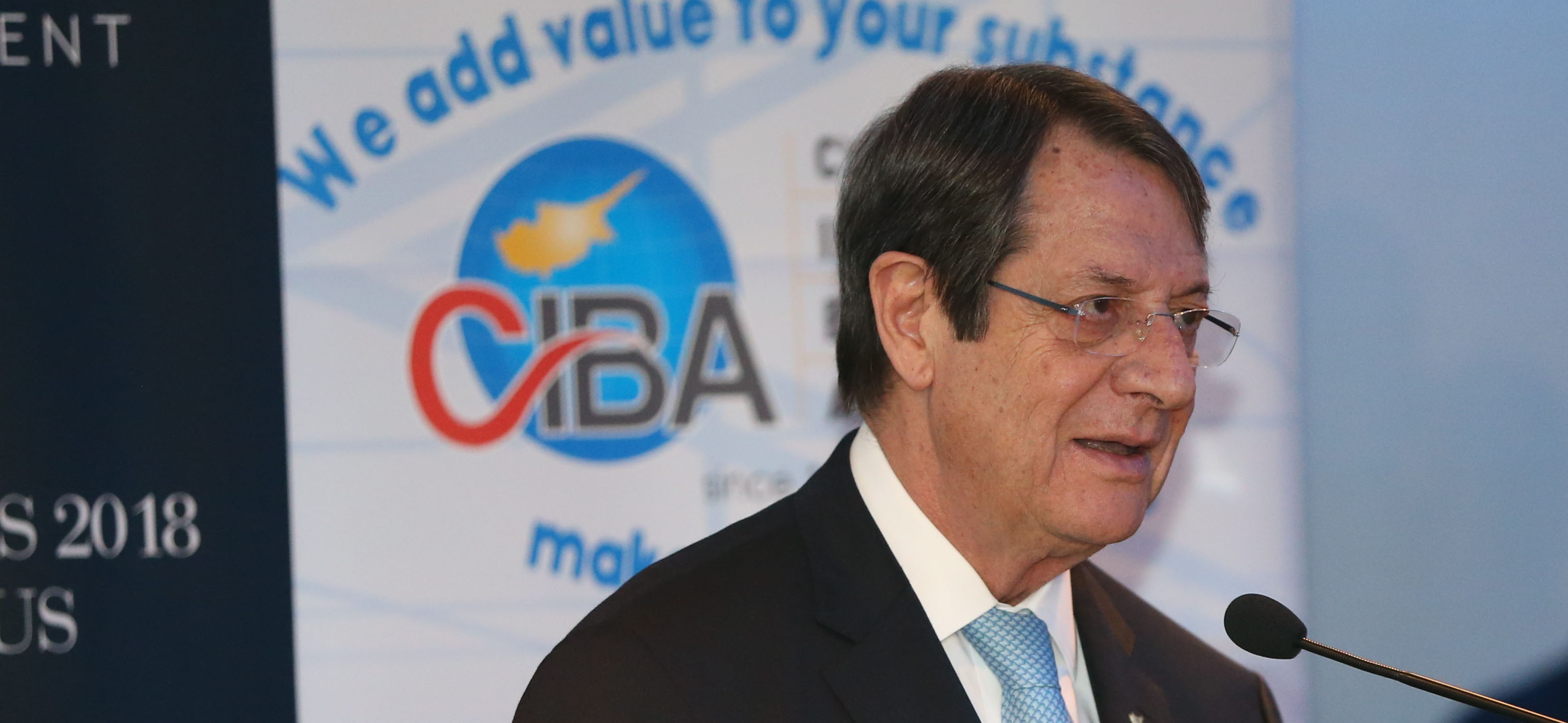 The President of the Republic of Cyprus, Nicos Anastasiades, attended on Friday evening the annual General Assembly of the "Cyprus International Business Association" (CIBA), in Limassol.
Speaking at the conference, President Anastasiades said, among other things, that despite the financial difficulties that Cyprus faced in recent years it continues to be a very competitive center for international business activities, adding that "we have now implemented significant reforms in the welfare, health, public finance and state ownership, tax and banking reforms".
President Anastasiades also referred to the creation of the Deputy Ministry of Maritime Affairs in 2018, as well as to the creation of a Deputy Ministry of Development and Tourism, something that is being discussed in Parliament.
He also noted that Cyprus has a growth rate of 4%, one of the highest in the EU, while unemployment, he said, has dropped and the banking sector has recovered.
The Cypriot President also made reference to the balanced state budgets, but also in the upgrading of the Cypriot economy from international rating agencies.
He also noted that one of the government's most important priorities is to strengthen the Cypriot business environment, with specific incentives to attract foreign investment and businesses.
President Anastasiades referred extensively to the comparative advantages of Cyprus as an investment destination, as well as its advantages as a business-friendly country./IBNA
Photo: pio.gov.cy