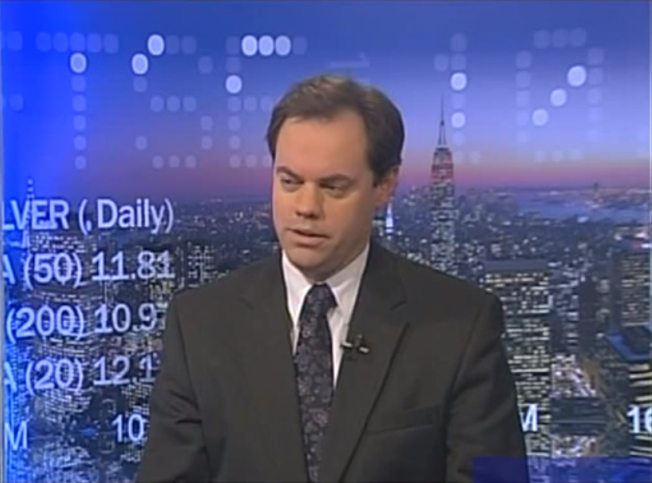 Mr. Crawford said in Tirana that upon his return from Washington, he has talked to the US ambassador to Albania and that "we have concluded that the biggest sector of the Albanian economy is illegal"
Tirana, March 11, 2014/Independent Balkan News Agency
The president of the American Chamber of Commerce, Mark Crawford, (photo) says that Albanian authorities must legalize and tax marijuana, as the only way to win the fight against the traffic of this narcotic substance.
Mr. Crawford's claim comes as a surprise in Albania, as he's the first international voice that suggests the legalization of the narcotic substance that continues to be massively cultivated especially in the north of the country.
Mr. Crawford said in Tirana that upon his return from Washington, he has talked to the US ambassador to Albania and that "we have concluded that the biggest sector of the Albanian economy is illegal".
Moreover, Mr. Crawford adds: "In America, marijuana is legal in several states, where I can mention Washington or Colorado. Personally I'm a conservative, but I'm also an economist. Thus, if you're among the biggest producer of a product which is traded in the world, but which is illegal in Albania, then you must start to think".
Speaking in more detail in the interview given for the financial TV network, Scan, Mr. Crawford said that there must be an economic approach on this. According to him, if cultivation, processing and sale of marijuana would be legal, then this would be a lucrative sector for Albania. This is why he's in favor of this idea.
"We apply a 25% tax on marijuana in the state of Colorado. You must realize that when marijuana is no longer illegal and is treated as a product in the economic aspect, then here we have to deal with something entirely different. Recently, the US president publicly declared that earnings from the sale of marijuana may also be included in the banking system, following several checks. If the USA, the world and Albania have failed on something, then this is the fight against the illegal sale of marijuana. Today there are people convicted of felonies which are not considered to be felonies. Today, in several American states, this market is controlled and it brings earnings for operators and the state".
Crawford said that the main cause that the candidate status was refused was not "Muslim religion which has spread or strong movements against Albania, but the lost war against organized crime, a good part of which consists on the trafficking of marijuana".
He said that Albania is the biggest producer of Marijuana in Europe and suggested: "You have two possibilities. You can declare that you are against it and declare open war to the notorious village of Lazarat. On the other hand, you can start and think from an economic point of view and consider marijuana as a product, by taxing it, trading it and benefiting from it, because at the moment that you're in between two approaches, those who see you from outside will think that you're not serious, because even if you condemn it, nothing is changing in the production of marijuana in Albania".
Mr. Crawford was direct when he compared Albania to Mexico: "You have become like Mexico, which claims to be a conservative state with austere laws, while we all know that the country is ruled by chaos. Legalize marijuana, tax it, introduce it in the economy and you will win this war twice. Once against the traffic and once against low budget incomes. If we think about it, this would be a very good investment opportunity". /ibna/
More: Communists in the government coalition demand the legalization of marijuana in Albania