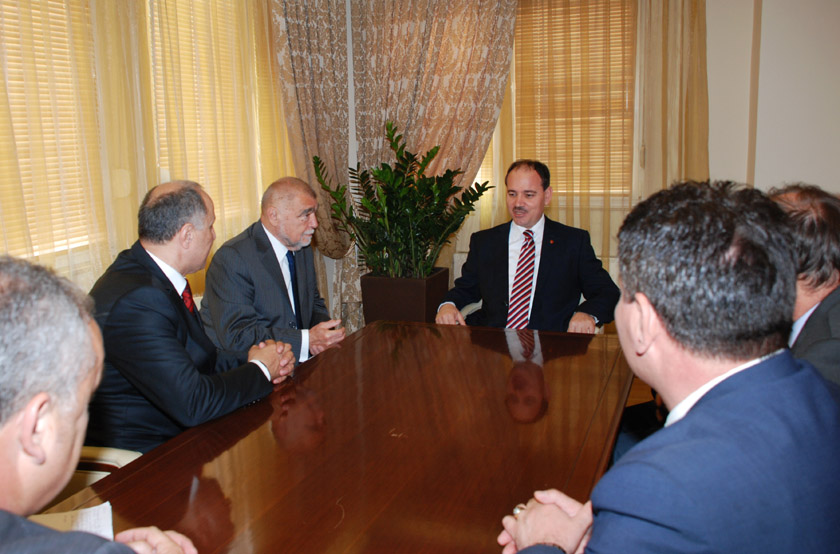 Tirana, June 10, 2013
The President of the Republic of Albania, Bujar Nishani meet this Monday the former Presidents of Croatia, Stjepan Mesić and Kosova, Fatmir Sejdiu.  The Head of State from the outset expressed the highest consideration for the work carried out by the two Presidents during the exercise of their tasks and in continuity to promote the regional cooperation and stability.
"You have conveyed through your contribution positive examples that the Presidents of our region must follow." – stated President Nishani among other things.
In his remarks, the Head of State dwelt on the primary importance paid by the Albanian state to the good neighborly relations, to peace and stability in the Western Balkans region by stressing the positive efforts made continuously by the Albanians, who by not forgetting the past, are looking towards the future and are working to build very good relations with their neighbors.
Then the interlocutors dwelt on the common efforts made and the importance of European Union accession of the Western Balkans countries.
The Head of State seized the opportunity of this meeting to congratulate President Mesić about the upcoming EU accession of Croatia.
President Nishani stressed that this process must be accompanied with the promotion of the best human and social values that the countries and nations which will soon join the European family should convey to it. In this context, President Nishani pointed out the religious harmony and tolerance that exists in Albania overall which was supported by the two Presidents.
The two Presidents, Mesić and Sejdiu warmly thanked President Nishani for receiving them. They expressed the support to the extraordinary work and exercise of the responsibilities from President Nishani by highly praising the personality of the Head of State in support of the Kosova state. /ibna/