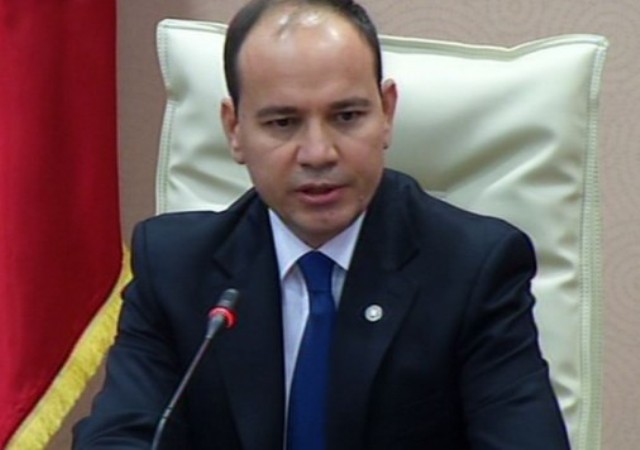 Tirana, February 17, 2015/Independent Balkan News Agency
In Albania, the president of Republic decided to confer medals for several of the fighters of KLA (Kosovo Liberation Army), while he didn't mention even once the term KLA in the ceremonial speech.
President Bujar Nishani said that he decorated "persons who have offered contributions in the war for the liberation and independence of Kosovo, on the occasion of the 7th anniversary of Independence".
An official reception was hosted in the presidential headquarter with the participation of the most senior officials of both states and prominent politicians from Tirana and Pristina (see photos).
What was noticed during this official ceremony was the fact that all those who were given medals were not mentioned as founders and part of KLA.
In his speech, the president didn't mention the term KLA. He made sure to find other phrases in order to talk about the involvement of those who were decorated in the war of Kosovo.
Late Ahmet Krasniqi received the highest decoration that is given in Albania, "Gjergj Kastrioti Skenderbeu". The president also issued the motivation: "major officer, scientific researcher of the theory and practice of the art of war, one of the masterminds of the paramilitary cells, first minister and founder of the Armed Forces of the Republic of Kosovo".
"Let this ceremony be a sign of veneration and respect for all of those who gave their life for freedom, democracy the rights and prosperity of the Albanian nation", said Nishani.
"Let this ceremony also be our message for all Albanians that we praise and respect those who fought for better days of our nation and all the friends and allies of Albanians that joined in these sacrifices of the nation and efforts of Albanians", he added.
On the seventh anniversary of the Independence of Kosovo, the President of Albania decorated 19 people, the majority of which are KLA fighters. /ibna/