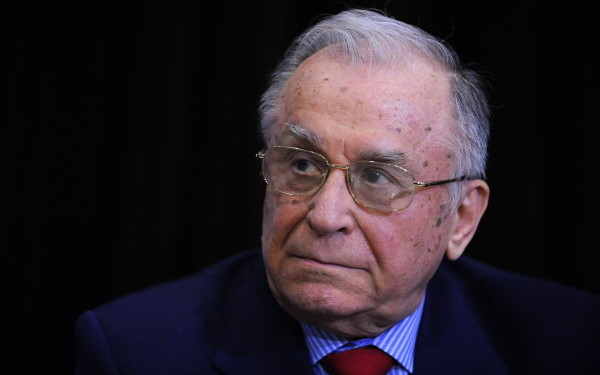 Bucharest, October 21, 2015/Independent Balkan News Agency
By Irina Stoica
Romania's first post-Revolutionary president Ion Iliescu is prosecuted for crimes against humanity for the violent repress of anti-governmental manifestations in June 1990. Prosecutors today summoned Ion Iliescu, 85 years old, for hearings in a criminal file that was closed in 2009 for lack of evidence but was reopened in March 2015.
The events in June 1990 marked one of the darkest times for Romania's new democracy. For more than one and a half months, thousands of people camped in a central square in Bucharest asking for the demise of the new power that they considered a disguise of the previous communist regime ruled by dictator Nicolae Ceausescu. A record number of 30,000 people were in the square on the 25th of April. Authorities tried in vain to regain control of the area. On the 13th of June, police forces started a brutal operation against the protesters. Then 10,000 of miners were brought to Bucharest by trains put at their disposal. Once in the capital, they started a bloody intervention targeting protesters in Universității Square. Hundreds of people were savagely beaten and many of them were arrested.
On the 15th of June, president Ion Iliescu thanked the miners for their so called contribution to reestablishing public order and normality.
Official figures show that the events in June 1990 caused the deaths 6 people and almost 800 men and women were wounded. Members of the victim's associations claim that there were dozens of deaths.
Along with Ion Iliescu, who dominated all the state's structures and approved all decisions taken in 13-15 of June, several other former officials are under prosecutors' scrutiny, including former chief of the National Intelligence Service (SRI).