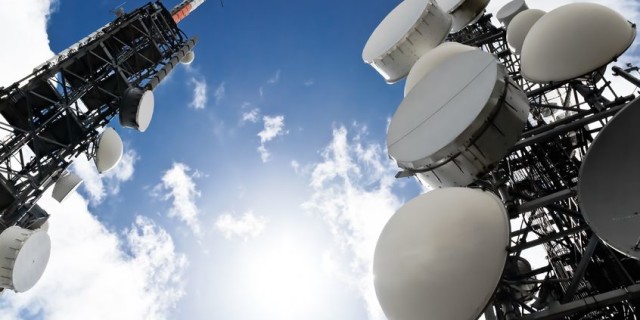 The Presidential Administration on Friday criticized the Government for passing an emergency ordinance that removed the Romanian President from the procedure of appointing the management of the National Authority for Management and Regulation in Communications (ANCOM), the authority that is managing the telecom market in Romania.
The Presidency drew the Government's attention that "observing the Constitution is mandatory for all state institutions" and that passing some emergency ordinances in a hurry and all of a sudden "is not a responsible way of ruling."
The government passed in its Thursday's sitting an emergency ordinance amending the law of ANCOM, deciding that the authority's president and vice-presidents should be proposed by the Executive and Okayed by the Parliament. Before this GEO, the ANCOM management used to be named by the Romanian President, at the Government's proposal.
The Gov't move comes after Catalin Marinescu resigned from the ANCOM president position at the end of March.
The Presidency's spokeswoman, Madalina Dobrovolschi, stated that the Executive would have had other ways to solve the ANCOM situation as well.
"If the Government had wanted to solve this situation urgently, it would have had both the time and tools for this institution (…) Resorting to an emergency ordinance tabled on the additional sitting agenda represents another signal on the untransparent way the Government is acting (…) Observing the Constitution is mandatory for all state institutions. Grindeanu Gov't should understand that each institution has a very well defined role in the state's architecture," said Dobrovolschi.
In her view, the Government could have forwarded the president proposals for the positions of president and vice-presidents. "There is no problem that they will name someone else, but the way they've decided to do it (….) It's not a responsible way of ruling and of addressing the citizens," the Presidency's spokeswoman added.
After the Gov't passed the GEO on Thursday, the Executive claimed that a new management is needed, without though explaining the amendment on the President's removal from the appointing procedure.
"At present, ANCOM has no management. The previous president's mandate has expired, and there is no right of signature. A new management is needed. It's very natural that the Parliament should be the one to decide on the management of this institution," said the Gov't spokeswoman, Alina Petrescu./IBNA
Source: romaniajournal.ro