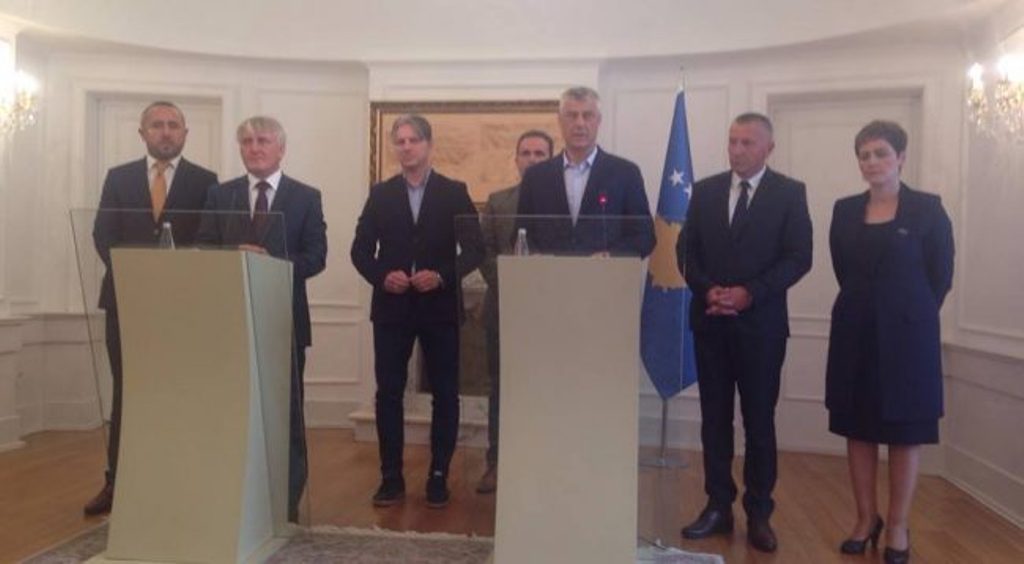 Albanian political representatives of the Presevo Valley support the idea for territorial exchanges between Kosovo and Serbia.
Prominent politician of this region, Riza Halimi believes that a potential union of this territory with Kosovo would fulfill a long dating ambition for Albanians of this region, however, he's skeptical about the time when this proposal emerges.
According to Halimi, who is chairman of the Party for Democratic Action, this proposal should not have come from the president of Kosovo, Hashim Thaci, but from the parliament of Kosovo.
Halimi considers this proposal as vague and not precise in the steps which need to be taken and the way it needs to be implemented. He insists that the final phase of dialogue between Pristina and Belgrade, where the issue of the Presevo Valley will be discussed, should also include a representative of this region.
The Albanian politician sees a paradox in the current proposal due to the principle of no border changes applied by the Contact Group. However, he insists that the current proposal should be clarified and says that Albanian representatives are determined that the territorial integrity of the Valley should be preserved whatever agreement is reached between Kosovo and Serbia.
Shaip Kamberi, mayor of Bujanovac says that the all Albanians of this area want this area to join Kosovo, referring to the referendum held in March 1992. Kamberi notes that border correction with Serbia should treat the Valley as a whole and not in a partial manner, like Serb politicians have suggested a while ago.
The mayor of Presevo, Shqiprim Afrimi says that president Thaci's idea should be supported by all international players.
Presevo, Bujanovac and Medveda are three municipalities in the south of Serbia, inhabited by Albanian ethnics. In 1992, a referendum was held where Albanians voted in favour of a political territorial autonomy. 18 years after the armed revolt organized by the armed group UÇPMB, discrimination of Albanians continue, while the union of this area with Kosovo is seen as a solution to this problem. /ibna/