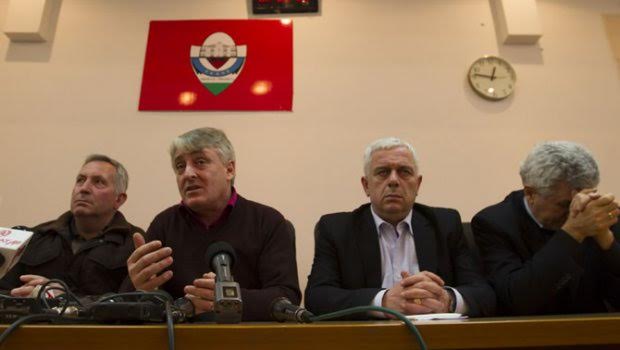 Pristina, 1 September 2015/Independent Balkan News Agency
By Elton Tota
Albanian political representatives in the Presevo Valley warn that they will announce autonomy and united with Kosovo.
The head of the National Committee of the Albanians in the Valley, Jonuz Musliu, says that this process must take place in compliance with the 1-2 March 1992 referendum.
"Such act is also in compliance with international conventions and UNO Charter, which guarantees the right of self determination", he says.
Musliu notes that there will be coordination with Pristina and Tirana in order to demand reciprocity in relation to the rights that Serbs in Kosovo are given.
"We demand the same rights that Serbs are given in education, judicial system and police through the Association. We will first try and attain our goals through dialogue and then we will look into other measures", he says.
Musliu says that he has constantly asked for the Presevo Valley to be included in the talks between Kosovo and Serbia, but such request has been ignored.
"We're  not demanding a war. We just want dialogue. We, in the Presevo Valley, have problems with Serbia's discriminating policies. These policies must end once and for all", he says.
The same positioning was also taken by the mayor of Presevo, Ragmi Mustafa. He says that such request is not something new. According to him, Albanians in the south of Serbia, have demanded since the start of talks in Brussels between Kosovo and Serbia, to benefit the same rights that Serbs in Kosovo benefit.
Following the signing of the agreement for the creation of the Association of Serb Communes in Kosovo, there has also been a reaction by the Albanian National Committee in the Valley of Presevo, which demands support from Albania, Kosovo and the international community for the cause of Albanians in the Republic of Kosovo. /ibna/