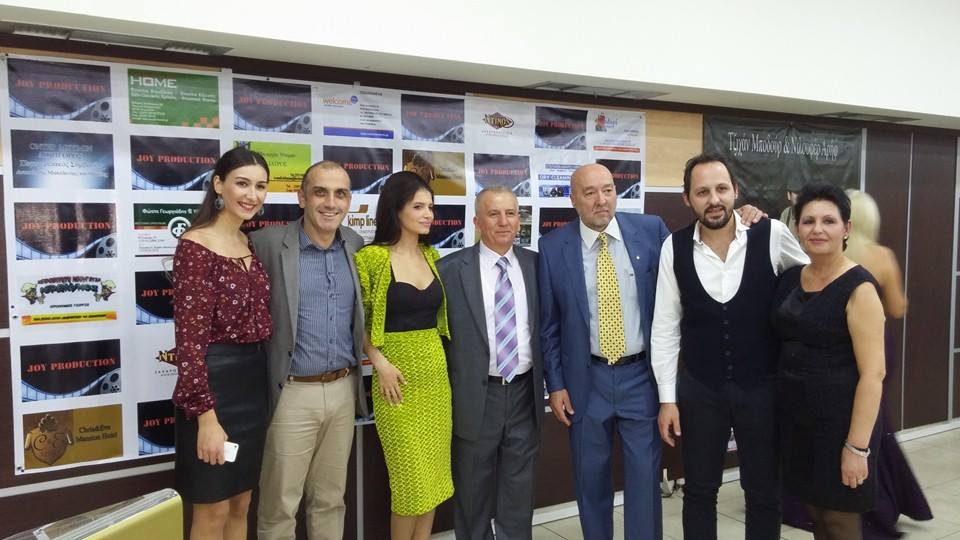 By Manolis Kostidis – Komotini
As a journalist of IBNA I attended the premiere of the film "Sevdanın Göçü" (Emigrant Love), along with 500 people from the local community of Komotini. The premiere was held in a large hotel room. The reason we accepted the invitation and wanted to be there refers to the unique attempt that is this film.
Most factors of Emigrant Love are members of the Muslim minority (a name deriving from the Treaty of Lausanne) of Western Thrace. The producer of the film Cengiz Bodur told IBNA that he tries to show that the inhabitants of the region can create art and insists that he has not received financial aid from either Greece or Turkey. "We did it with our own resources and the help of some donors", he told us.
Pelin Bodur is the director of the film, and tells us that "it was a difficult task, since the actors had an amateur past, the budget was low, as was in my first film (she has directed short films), but I think we succeeded".
Two Greek actors are involved in the effort of Cengiz Bodur, who is trying to attract interest in the area, to create an international film festival in Komotini.
The film, which was shot in the Turkish language, recounts a true story, the love of a Greek with a Turk Tenedos (Bozcaada).
"Our effort is important, because the film, the shooting of which was done in western Thrace, tells the story that takes place in Greece and Turkey. As you have seen, we are not dealing with politics, but with a human story".
The screenwriter of the film is Mujgan Bodur (wife of the producer).
Among the 20 actors portrayed are, Nilufer Arif, Cihan Bodur, Sezer Kovalak and the two Greeks Naya Lefoglou and Giannis Kalliadis.
The music supervisor belongs to Christos Chatzopoulos.
Emigrant Love left us with a positive feeling. The script, the direction and the performances of the actors, despite the low budget and the fact that this was the first attempt and the first steps for most of the people involved, showed us that people in the region have the ability to produce more such projects that will contribute to the development of the art in the minority community in the region.