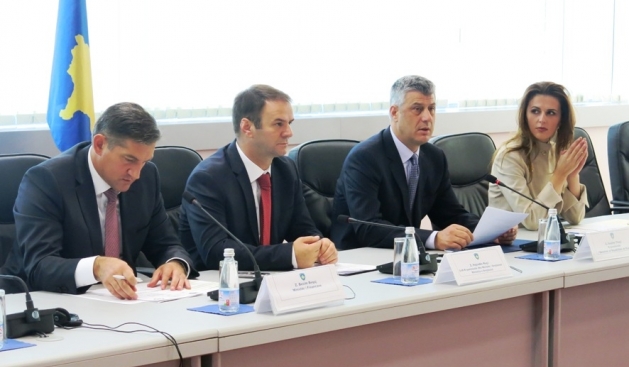 Pristina, October 4, 2013
Steering Committee for the Liberalization of Visas and Negotiating Team for the Stabilization and Association Agreement have held a meeting today which concluded that the issue of visas will be decided in autumn. Prime Minister Hashim Thaci, who was present in this meeting, addressed a speech to the participants. "We will not allow electoral campaigns to lower the pace for these two vital processes for the citizens of Kosovo", said Thaci. According to him, autumn is decisive for these two processes and demanded maximum commitment from everyone.
"The visit of EU Enlargement Commissioner on October 18 marks the formal launch of the negotiation for the SAA, while in the next few weeks, we're expecting other missions which will evaluate the criteria for the liberalization of visas", added he.
Minister of European Integration, Vlora Çitaku had promised at the start of her term in office 3 years ago that visas would be lifted within 18 months, while the Prime Minister had promised that this issue would be resolved in 5 months. /ibna/