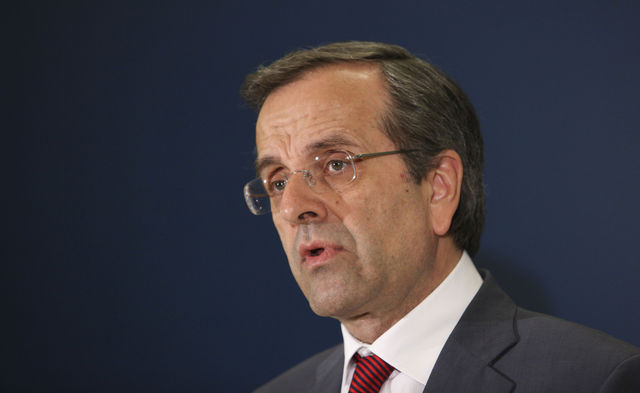 Review by Christos T. Panagopoulos –
Prime Minister Antonis Samaras is scheduled to leave Athens for Israel on Monday afternoon, for an official visit starting Tuesday. He is heading a large delegation of Greek government members.
The Greek premier will travel to Jerusalem, to attend the first meeting of the Joint Ministerial Council of Greece-Israel Cooperation, with the participation of 12 ministers from both countries. The meeting will discuss issues of bilateral cooperation, with particular emphasis on energy, while a number of bilateral agreements are to be signed for closer economic cooperation on many sectors, such as tourism and new technologies.
Samaras is scheduled to meet with President of Israel Shimon Peres and Patriarch Theophilos, while he is also to declare open a Tel Aviv Greek-Israeli Business Conference bringing together more than 100 Greek entrepreneurs interested in doing business in Israel.
The Greek premier will be accompanied by government vice president and Foreign Minister Evangelos Venizelos, Development Minister Kostis Hatzidakis, Public Order Minister Nikos Dendias, Environment and Energy Minister Yiannis Maniatis, Tourism Minister Olga Kefalogiannis, Culture Minister Panos Panagiotopoulos, Merchant Marine Minister Miltiadis Varvitsiotis, Education Minister Konstantinos Arvanitopoulos and Deputy Development Minister Notis Mitarakis.
Source: AMNA