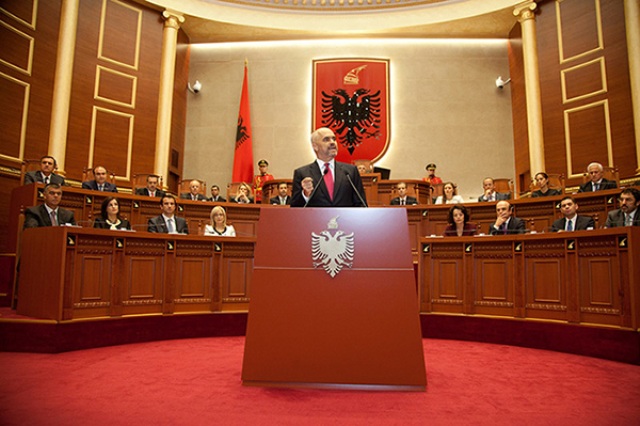 Tirana, October 10, 2013
Prime Minister Edi Rama declared today in parliament that the majority has the necessary votes to pass the "Civil servant" act, but it will demand consensus for its approval.
"We are numerically strong to guarantee the consensus that the Constitution requires, but before using this force, we have all the necessary will to demand the consensus and support of the opposition in order for the voting to reflect this spirit of consensus", said Rama.
The PM said that the new majority will not make the mistakes of the past majority and will offer time for consensus. He said that time will be offered in order to reach an agreement, but added that this time will be reasonable.
"Assuring the opposition that this majority is here not to repeat the same mistakes done in the past when this opposition was in majority and by expressing the full will to continue and talk with the entire opposition, we will offer several days in order to find the path of reasoning and consensus", said Prime Minister Rama.