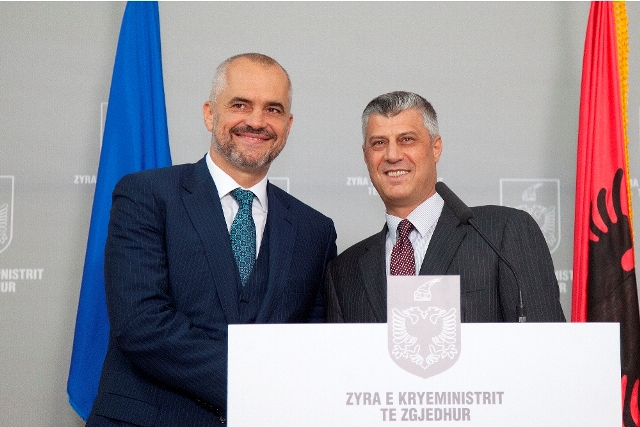 Tirana, September 12, 2013
The new prime minister of the country, Edi Rama is expected to hold an official visit tomorrow in Kosovo, the first one as head of the government.
During this visit, Rama is expected to hold a speech in the parliament of Kosovo.
According to the official press release of the Kosovo Prime Minister's Thaci office, the head of the Albanian government will be received through a state ceremony in "Skenderbej" square near the government building.
At 9.30 am, there will a joint meeting between the two Albanian prime ministers, Hashim Thaci and Edi Rama.
At 10.45-11.05 there will be a joint press conference of Prime Minister Thaci and Prime Minister Rama.
During his stay in Kosovo, Rama will also hold a meeting with President Atifete Jahjaga at 11.10 in the President's cabinet. /ibna/