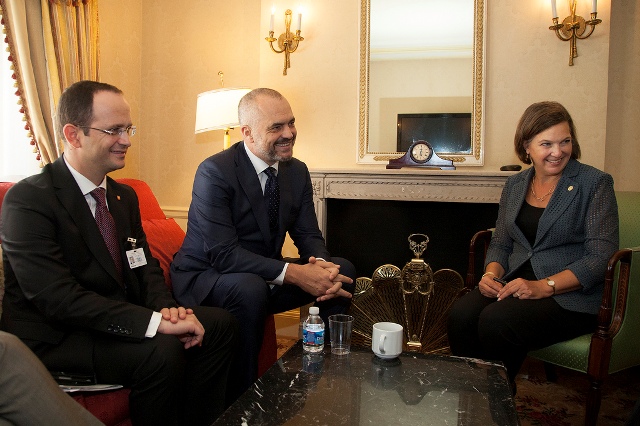 USA, September 27, 2013
Prime Minister of Albania, Edi Rama held a meeting with the US State Department senior official, Victoria Nuland to discuss over the relations between Albania and USA.
Accompanied by her colleague, Philip Reeker, Ms. Nuland congratulated Premier Rama on the victory of June 23 election and wished him good luck on his new duty.
On his part, Prime Minister Rama thanked Ms. Nuland for the constant support of USA toward Albania and informed her about the progress of Albania in its path toward European Union integration.
At the same time, Premier Rama assured the US State Department senior official about the constant support that Albania will offer to the USA in the fight against terrorism and promotion of democracy in the world. /ibna/