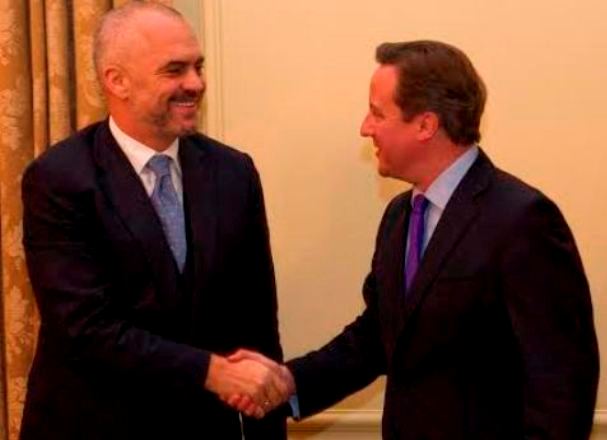 London, November 20, 2013
Prime Minister Edi Rama held a visit to Downing Street, where he met with the British Prime Minister, David Cameron. During the meeting with the British counterpart, Prime Minister Rama focused on the European future of Albania and stressed the reforms undertaken by the Albanian government in the framework of the fight against organized crime and corruption.
The two prime ministers also talked about the bilateral relations between the two countries, which were considered as excellent and also the economic and trade cooperation.
Prime Minister Cameron congratulated premier Rama on his election in this post and stressed that his government supports the European integration of Albania.