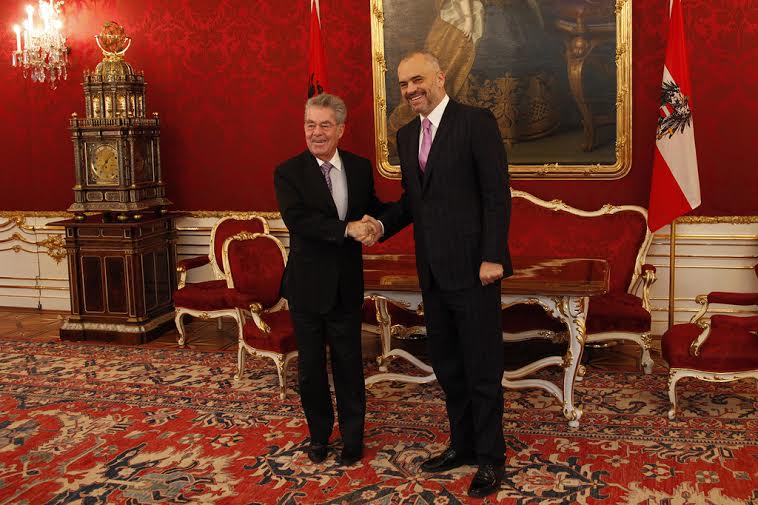 Vienna, November 25, 2013
In the framework of his visit to Austria, Albanian PM, Edi Rama had a meeting with the Austrian president, Heinz Fischer.
During this meeting in Vienna, premier Rama thanked president Fischer for the constant support that Austria has offered to Albania.
The Albanian PM briefed the Austrian president about the reforms that have been undertaken by the Albanian government in the fight against organized crime and corruption.
An important moment of this meeting was the European integration of Albania, a process for which president Fischer offered the support of Austria.
Speaking about the situation in the region, premier Rama said that 2014 will be the first year of full peace in the Balkan. He underlined this new moment for the region must be exploited to strengthen economic cooperation between the countries and to accelerate EU integrating processes.
President Fischer congratulated premier Rama on the work done so far and said that he was going to hold a visit to Tirana within 2014.
Edi Rama is in Vienna for a one day visit, accompanied by the Minister of Economic Development, Arben Ahmetaj. Today, premier Rama will hold a speech in the Economic Forum of Vienna. /ibna/