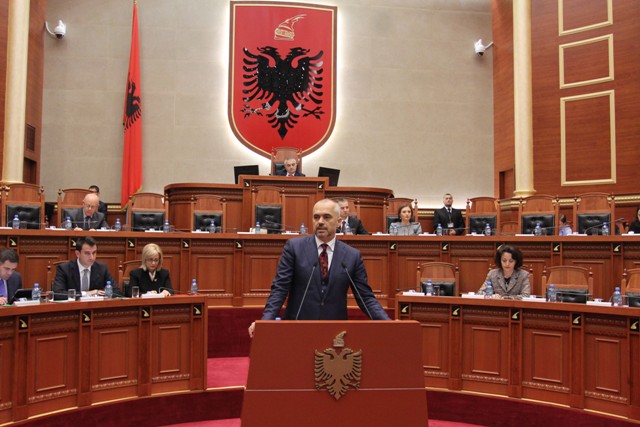 Tirana, October 31, 2013
During his speech in parliament, following that of the former Prime Minister, Sali Berisha, Edi Rama declared that there will be a war without compromise against economic crime.
The head of the government declared that the gambling industry thrived because it was protected by the Minister of Interior and the Prime Minister.
Rama said that the government will continue this war at any cost. According to him, everyone who abides the law will be respected in Albania.
Referring to the declarations for attacks against companies, the Prime Minister said that, "The former prime minister has persecuted the business sector when he was in office. We are determined to guarantee free and honest competition and we will destroy every monopoly that we have found and will find", said Rama in response to the accusations of former premier Berisha. /ibna/