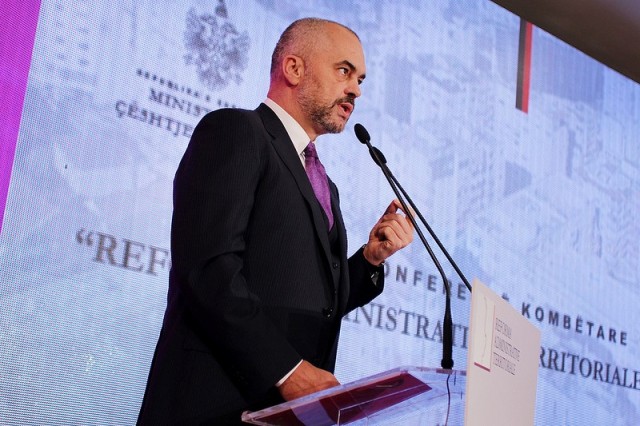 Tirana, October 19, 2013
In one of the activities held on the occasion of the European day against trafficking of human beings, Prime Minister Edi Rama said that Albania is ranked amongst those countries being monitored by the US State Department.
According to him, trafficking in Albania is a very painful picture, adding that this image has been reflected in the day to day life of Albanian citizens.
The head of the government stressed that trafficking in Albania has a negative image, while stopping in the failure of institutions of justice and corruption.
"There's been a lack of collaboration with international partners, while trafficking is presented as a very complex problem. Crime in this domain is sophisticated, while the new government will engage human resources, technical and financial means, being aware that this challenge is urgent for society, but also an emergency relating to the necessity of not allowing Albania to enter the black list of hopeless countries", said Rama. /ibna/