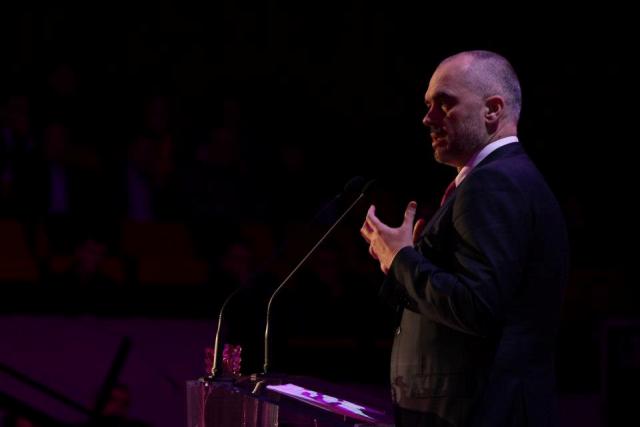 Tirana October 4, 2013.
"We can guarantee you and all the Albanians who have decided to live in the world of business that the destiny of your money is the fate of this country. Your success is at the same time the success of Albania, towards the aspirations yet to be achieved to bring the country back to normality".
These were the words of Prime Minister Edi Rama addressed to business representatives during a special meeting with them, organized by the Ministry of Economic Development and Enterprise.
"Today, Albania is in its deepest crisis since 1997. The facts and numbers speak for themselves, but louder than them speak the wounds suffered by those honest businesses which had no ties with the former government, which has transformed the relation with business sector into violence and arbitrary relationship where the state budget was the  greatest importance. Today we have no budget and a stalemate economy", he stressed.  /ibna/