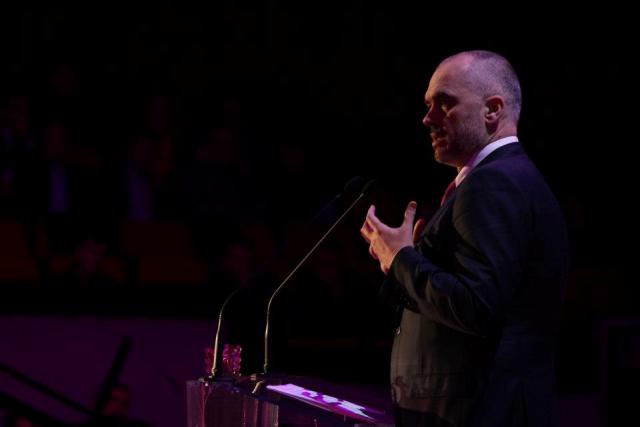 Tirana, October 7, 2013
Prime Minister Edi Rama had a meeting today with doctors and nurses of TiranaHospital along with the Minister of Health, Ilir Beqja. During this meeting, Premier Rama said that the reform in justice has not been completed.
The head of the government said that the heads of TiranaHospital must guarantee dialogue and responsibility, while adding that service in hospitals will be offered on a need to receive basis and not on the basis of the possibilities that people have to afford it.
Rama said that hospitals will be premises of a social solidarity, of a European spirit amongst doctors, administration and patients.
PM Rama said that communication of doctors with patients must be based on an ethical code. He promised that starting from next year, there will be reductions in the price of medicines and that 10% VAT on medications will be lifted. /ibna/