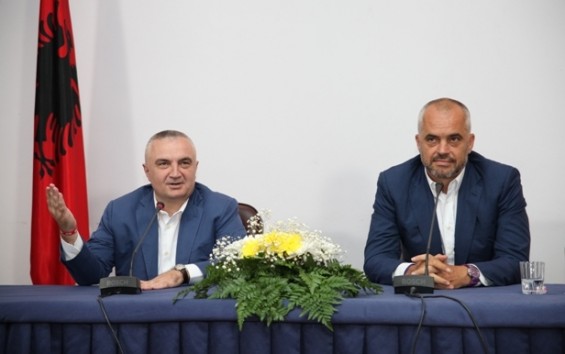 Tirana, November 22, 2013
During an activity organized on the occasion of the 15th anniversary of the Constitution, prime minister Edi Rama declared that the Constitution obliges a country to govern based on rules.
The head of the government said that the Constitution is the basis for the model of the cohabitation in a country and its functioning, adding that the Constitution is the will of the Albanian people.
Rama said that the Constitution, as an instrument of development, needs changes.
"As an instrument of development, the Constitution needs the Constitutional Court to interpret it in particular moments, but also to consolidate it, responding to the need of everyone for its interpretation. Today we're in conditions when the country is making efforts to join the European Union and 15 years after, when the process of EU integration offers a number of standards and behaviors, the question as to whether the Constitution will be amended or not will be addressed more frequently. Thus, we need to know how to approach this question and we must not find the answer on the will of the political class, but in the involvement of social and constitutional actors. Stability of the Constitution is a criterion for the stability of the constitutional order. Therefore, any intervention in the Constitution needs comprehensiveness", said Rama.
He also said that amendments in the Constitution must not be political and biased.
In his speech, speaker of parliament, Ilir Meta said that the Constitution was a political instrument for the political class to fullfill its promises.
He said that after 15 years, everyone should feel proud of this Constitution, as it dictates a European approach and political cooperation.
"With the amendment of a part of the Constitution, 2008 produced a spirit which threatened institutions, as there was a conviction that Constitution may be changed overnight. Something like that must be done only if necessary and through a wide process of consults", said Meta, referring to the changes made to the Constitution 5 years ago. /ibna/