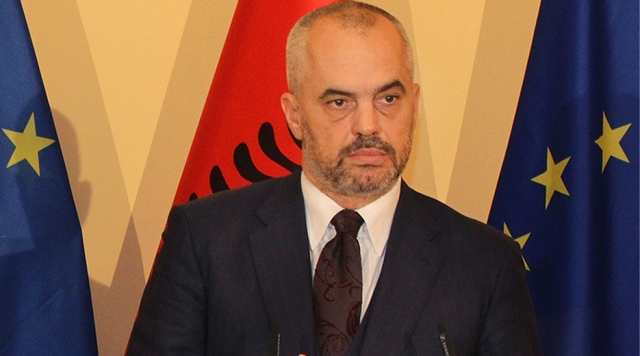 Bucharest, November 26, 2013
Prime Minister Edi Rama participated today in the meeting of the heads of governments of Central and Southeastern Europe and People's Republic of China which took place in Bucharest.
Present in this meeting were also the prime minister of Romania, Bulgaria, Croatia, Estonia, Hungary, Lithuania, FYR Macedonia, Montenegro, Poland, Serbia, Slovakia, Slovenia and the head of the Council of Ministers of Bosnia and Herzegovina.
The meeting discussed the importance of the cooperation between Southeastern and Central European countries and China, mainly focusing on economy and trade.
The representatives of the participating countries said that this cooperation comes as a result of the strategic partnership between European Union and China and expressed their will to strengthen this cooperation even further by holding an annual meeting of the heads of governments and by promoting investments in economy and trade.
In his speech, premier of Albania, Edi Rama stressed the importance of 2014 for the region, as the first year that finds the Balkan in full peace.
Prime Minister Rama said that this new moment must be exploited to cooperate closely with the countries of southeast and central Europe to encourage regional investments, especially in the domain of transport and energy.
In this meeting, premier Rama was accompanied by the deputy prime minister, Niko Peleshi, Minister of Economic Development, Arben Ahmetaj and Taulant Balla MP. Today, premier Rama will hold a number of bilateral meetings. /ibna/