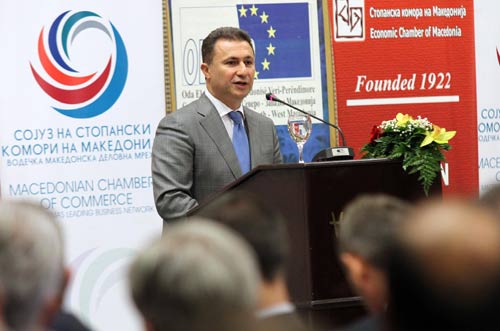 Skopje, February 18, 2013
Prime Minister Nikola Gruevski has announced an increase in salaries, pensions and social allowance during 2014.
PM Gruevski declared this during his speech before representatives of business community in FYROM. Gruevski said that in the 2014 budget, the government is looking to increase pensions and social allowances by 5% in March of next year and an increase of 5% in salaries as of October next year. He said that there will be increases of social allowances even for other social categories.
Prime Minister Gruevski underlined that the preparation of the budget for next year is in its final phase. According to him, the projected growth of GDP is 3.2%, inflation 3.3% and state deficit 3.5%. He said that the government will apply expense cuts. Gruevski said that with the new budget, there will be increases of capital investments and infrastructural projects. /ibna/