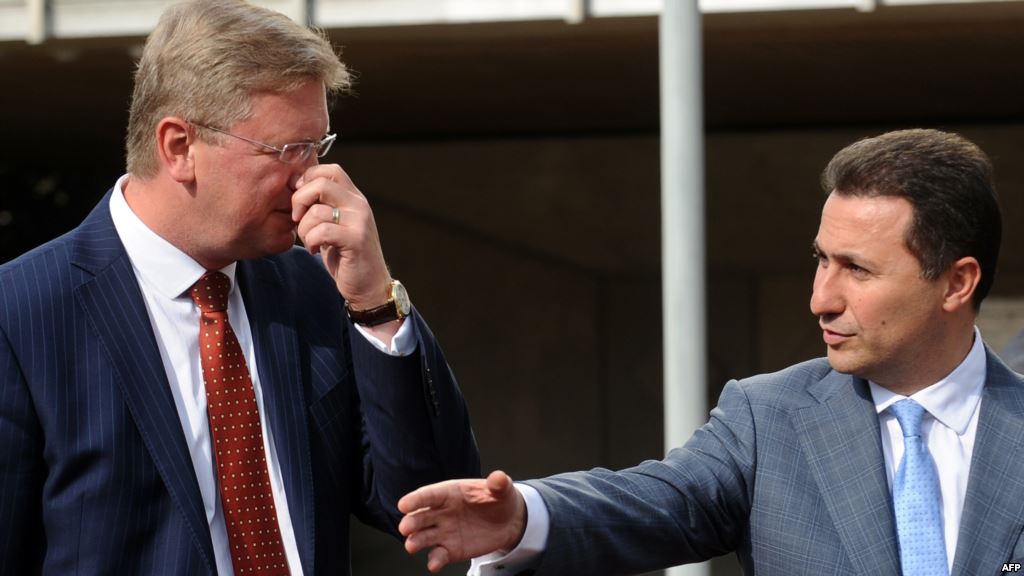 Skopje, October 25, 2013
Prime Minister Nikola Gruevski, who is on a visit in Brussels, will hold a meeting today with EU Enlargement Commissioner, Stefan Fule.
European Commission progress report on FYROM, domestic political developments and the solution to the name dispute will be the topics of the meeting between Fule and Gruevski.
Yesterday, Gruevski met with secretary general of the EU Foreign Affairs Service, Pierre Vimont, with the director of EU for Enlargement, Christian Danielsson and with Bulgarian Prime Minister, Plamen Oresharski.
In the framework of the Summit of European People's Parties, premier Gruevski also held several bilateral meetings. /ibna/