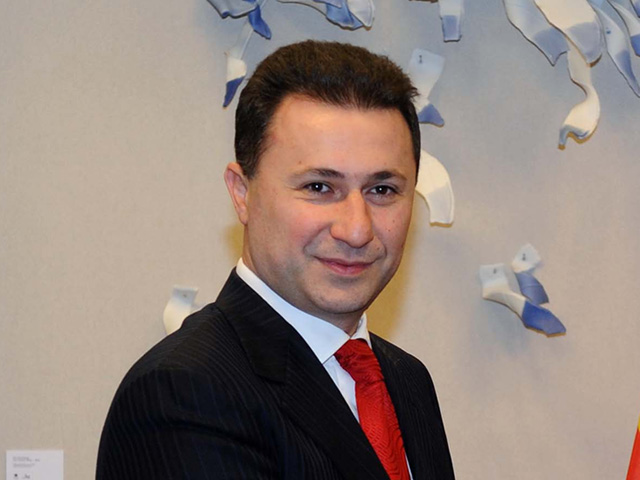 Skopje, July 8, 2013
Prime Minister Nikola Gruevski has admitted that there are disagreements with the Albanian partner of the BDI coalition.
He has stressed during an interview for a Macedonian portal that the two parties of the coalition VMRPO-DPMNE and BDI are trying to keep the governing coalition functional.
"We have disagreements. We can find solutions to several issues, while several others are yet to be solved. I have said it before and I'm saying it again that the relations with the BDI in two governing terms have not remained the same. In the second term they have deteriorated, but still bearable. For as long that there are growing trends of the standards in all domains, our coalition will be logical. This is our mission as politicians, to undertake reforms for the best interest of the country and all communities regardless of their ethnicity or religion", said Gruevski.
Gruevski has also talked about Albanian political parties and their approach toward power in terms of quantity more than quality.
"I believe that political leaders in FYR Macedonia pay more attention to the quantity of government posts than the quality of personnel. I'm not saying that there are no good Albanian personnel in the administration, but I'm saying that leaders of Albanian political parties show less attention toward them", declared Gruevski.
Gruevski has also talked about the use and learning of the Albanian language and the need for this language to be learned even by Macedonians.
"I believe that several politicians forget several crucial issues from their desire to be liked by the electorate. For example, Macedonian language is learned from the fourth grade, while English in the first grade. On the other hand, according to the law, Macedonian children can learn the Albanian language by choice since grade one, but this is rarely seen. Politicians keep quiet on this in order not to lose their political support. Where does this take us? If we don't live close to each other now, where will we be after 20 or 30 years? How will we communicate with each other? Through interpreters or the English language? These are the true crucial issues", said Gruevski.
Asked as whether Gruevski would allow his children to learn the Albanian language, he said that he would absolutely allow this. /ibna/