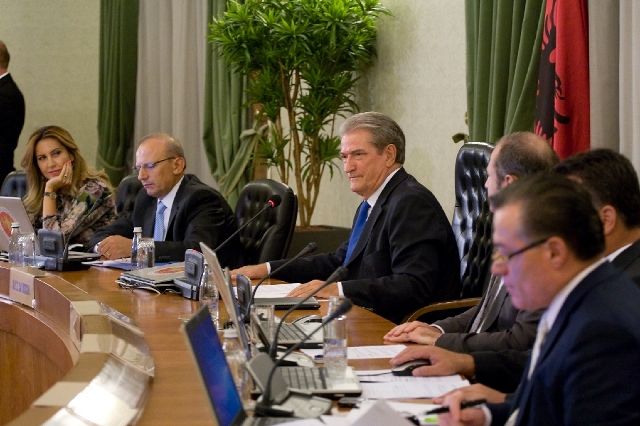 Tirana, September 5, 2013
Departing Prime Minister, Sali Berisha declared during the last meeting of the government that he will propose to the President of the Republic the resignation of the vice ministers of his cabinet.
Berisha also said that the governing cabinet will remain in duty until the moment that the new government takes its oath.
Meanwhile, he expressed his gratitude for his collaborators stressing that they've done a good job during these years.
Earlier, he accused the socialist opposition of blocking the process of integration led by Edi Rama, adding that the same thing was done with the liberalization of visas.
On Saturday, Prime Minister Berisha is expected to hold a last press conference, before leaving his post as head of the government. /ibna/