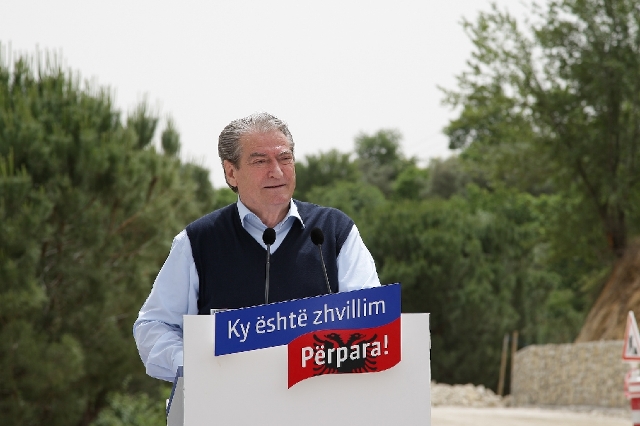 Diber, May 31, 2013
During the inauguration of the Castle of Dode road, Prime Minister Sali Berisha said that the construction of the road is very important, because the inhabitants of the area have encountered great difficulties given that they've been isolated for such a long time.
Berisha said that through the work of the people, this area will become one of the most developed areas of Albania, as this road is part of the Ring Road of Albania.
"For us, there will no longer be isolated villages. I know that there are still communes which are not linked to this road, but I promise that we will do everything for those people to have modern roads. We will help farmers by building infrastructure, roads, water supply systems", declared Berisha.
Referring to the elections of June 23, the head of the government called upon the residents of the area to vote for the development of the areas, tourism and employment.
Berisha said that soon the country will be granted the EU candidate status, stressing that within a short period of time, negotiations will be opened and that this will enable Albanian tourist resorts to become known worldwide.
Berisha invited the voters of these areas to vote no. 44. "I call upon socialists of the Castle of Dode to invite the leader of the SP to come here. He came once and when he went back to Tirana, he was showing off as if he had been to the North Pole. In the constituency of Diber we will win 5 seats in parliament", said Berisha.