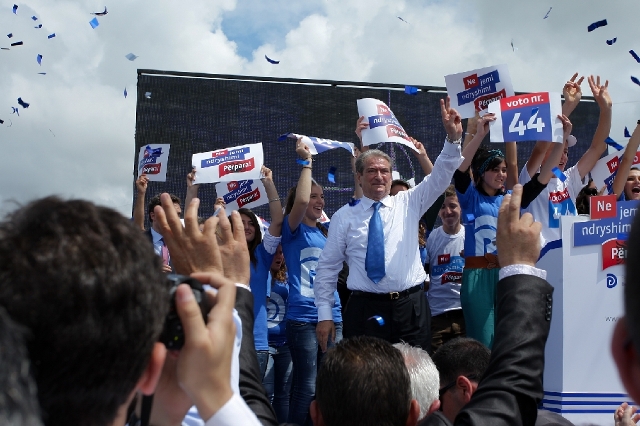 Gramsh, June 6, 2013
"We will do everything for the development of Albania and the creation of new jobs". This was declared by Prime Minister Sali Berisha during an electoral meeting in Gramsh, where he said that during the next term in office, the government will do everything for employment and better wages.
According to PM Berisha, the plan of the Democratic Party is based on investments, modern infrastructure and subsidies for farmers, stressing that every village and commune will have the infrastructure of city quarters.
Berisha promised an important development of tourism, stressing that they who will invest in the mountain tourism will be supported by not paying taxes for 7 years.
"We have an honest and serious alternative, which is based on the help that we offer you. Our alternative guarantees the safest way toward the EU integration. The other alternative is that of blockade, denial and lies. He who denies the projects and decisions for the construction of hydro plants in your county, in order to employ thousands of people from Gramsh, is a ridiculous person", declared Berisha.
Berisha called upon the socialists of this area to abandon the opposition and to walk in the new path, as according to him, this is the greatest objective of the Democratic Party. /ibna/