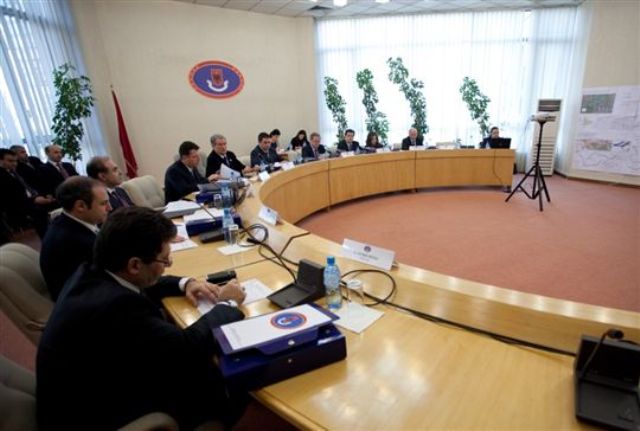 Tirana, July 4, 2013
National Territory Committee approved today the plan for TAP pipeline, which Prime Minister Sali Berisha considered as a gigantic plan.
According to him, TAP project will solve the energy problems that Albania has. "This is the most gigantic project. TAP starts with a 40 billion USD investment. This is the initial investment, because other gas fields will join in the future", said amongst others Berisha.
According to Berisha, TAP is the most real, feasible and tangible source of gas. He said that next year, TAP starts the construction which will be completed in 2018 and in 2019, Albania will receive the first inflows of gas.
"This project generates incomes for the Albanian people, starting with expropriations and employments, where around 10 thousand Albanian households will benefit. TAP project is a good omen for the vast gas reserves that Albania has", pointed out Prime Minister Berisha.
Berisha also thanked the President of Azerbaijan, Alyev who according to him, "he showed the friendliest feelings toward Albania and the Albanian people. The consortium has certainly made the selection on an economic basis, but the support of president Alyev has always been strong".
"We have been the first to have filled all the relevant paperwork for this pipeline. TAP teams have examined, have stepped on the entire Albanian territory, where TAP will go through and have met with the community. Albania authorizes them to start work as soon as possible", concluded Prime Minister Sali Berisha. /ibna/