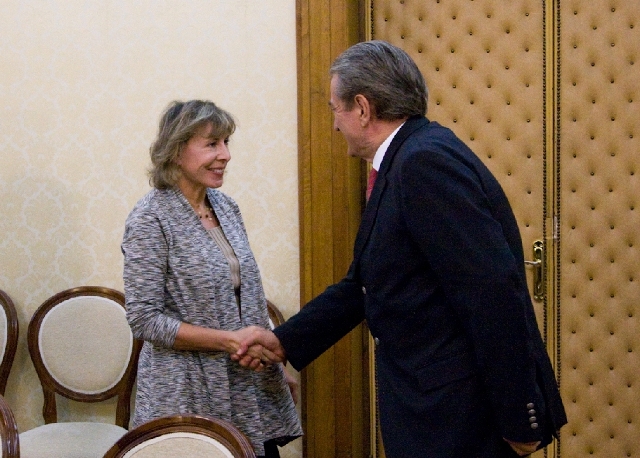 Tirana, July 2, 2013
Prime Minister Sali Berisha received today in a meeting the head of the OSCE/ODIHR Election Observation Mission, Conny McCormack and her collaborators in the framework of the completion of this mission in the country.
McCormack underlined the will and the readiness of every actor for cooperation during the electoral process and praised the excellent climate in which the mission operated.
Prime Minister Berisha thanked Mrs. McCormack for the excellent and professional work done by ODIHR, stressing that the observation of elections is a crucial element in guaranteeing transparency and credibility on the electoral process. Prime Minister Sali Berisha also praised the highly civilized electoral process which saw massive participation of voters in the polls.
Berisha said that the small number of complaints, which is thanks to a transparent counting process, is an indicator for the high quality of these elections.
The chief of ODIHR mission highly praised the election day, stressing that the lack of queues in the poll centers has come as a result of the reduction of voters per poll center. She said that the counting process also saw improvement.
McCormack said that this process showed the maturity of democracy in Albania. At the end the two personalities underlined the joint will to continue cooperation in the future. /ibna/