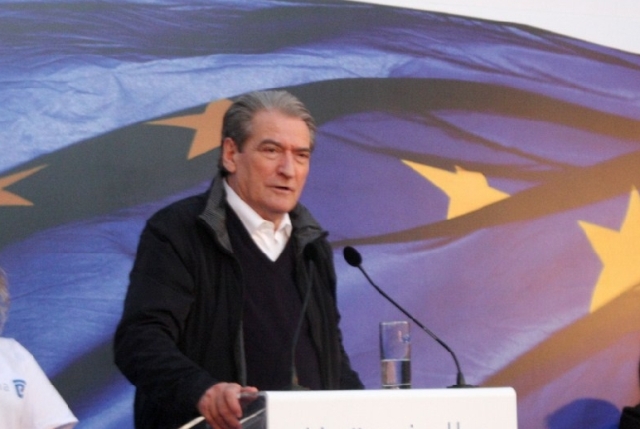 Puke, June 18, 2013
From the town of Puke, Prime Minister Sali Berisha demanded from inhabitants of this area to vote the Democratic Party, promising more jobs, more increases of wages and pensions and more welfare.
Berisha demanded to the socialists of Puke to ask Edi Rama how is it possible that it's been three months that Rama doesn't talk about the increase of wages?
"What did Rama promise to people in need and on social welfare? He promised a big lie according to which economic aid would open 40 thousand jobs. He never talked about what improvements there have been, because Rama is the only person in Europe who put his personal interests above those of the citizens", said Berisha.
Berisha promised that the Democratic Party is going to build a modern infrastructure. /ibna/