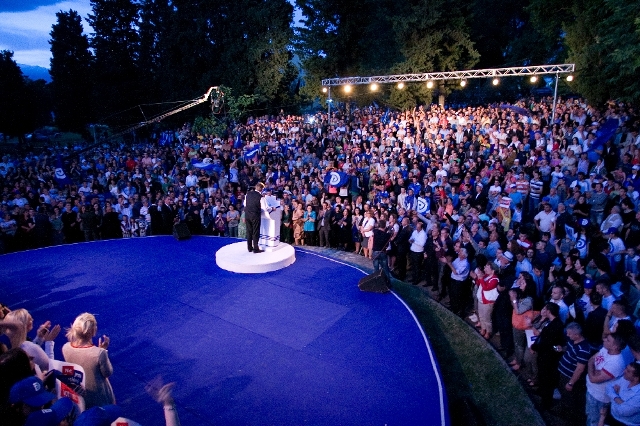 Polican, June 13, 2013
From the town of Polican, Premier Sali Berisha invited the voters in this area to vote the Democratic Party for more jobs, more wellfareand acceleration of the integration process.
According to him, the construction of a modern infrastructure will lead to the exploitation of the extraordinary tourist potentials that this area has.
Berisha promised three times more grants for farmers, while inviting the inhabitants of this area to plant as many fruit trees as possible.
"Part of this electoral race is Astrit Veliaj and on the other side we have Fidel Ylli. Both of them are from your area, but you are wise. Fidel Ylli lost his mandate in parliament, for violating the Constitution. Astrit Veliaj is a businessman who used his money to open the first university that charges affordable fees. I believe that this makes the difference", said Berisha.
Premier Berisha also said that the leader of the opposition, Edi Rama should apologize to the inhabitants of this area for insulting them.
Berisha also declared that victory for the Democratic Party is 10 days away, inviting people to be part of the great victory for more jobs and welfare. /ibna/