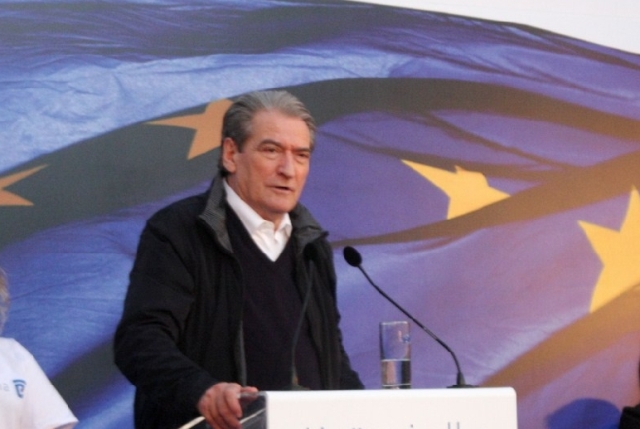 Bulqiza, June 18, 2013
The leader of the Democratic Party, Sali Berisha said today in Bulqiza during a meeting with voters, that the DP alternative is the alternative of the development of the country.
"I'm convinced that on June 23, Bulqiza, this stronghold of democracy will vote the DP. Bulqiza will vote for the completion of the construction of the road of Arber, which makes it one of the towns closest to Tirana. On June 23 you will vote for a modern infrastructure, for the reconstruction of all schools. You will vote for the alternative of development, employment and the future", said he.
According to Berisha, the vote for the DP means "a vote for the increase of average wage, for the increase of the minimum wage to 350 USD, increase of pensions, increase of jobseekers allowance by 100% and the opening of thousands of jobs. Vote for the reduction of the retirement age to 50 years old for miners".
Premier Berisha also analyzed the two main alternatives in these elections. "DP is racing against a model that blocked the EU candidate status. Our model is based on honesty, family values. The other model is based on divorces ahead of elections. Our model is racing the model of the person that voted against the growth of wages, against the budget for the road of Arber", concluded Premier Berisha in the electoral meeting held in Bulqize. /ibna/