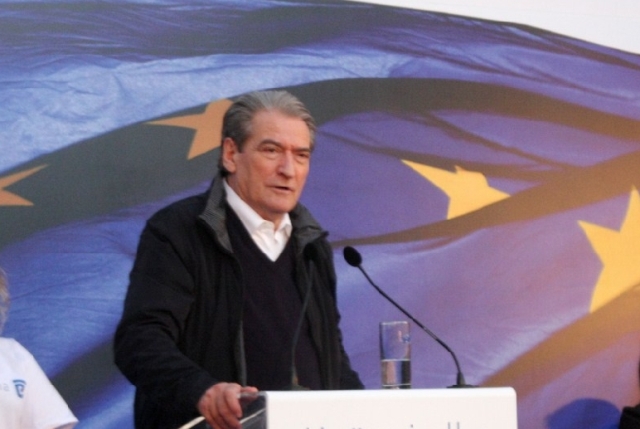 Tirana, June 17, 2013
In the inauguration of the reconstruction of the road of Diber in Tirana, Prime Minister Sali Berisha demanded massive participation in the polls in order to seal the victory.
"On June 23 we will do everything in order to participate in the polls and to seal victory together", said Berisha.
According to the Prime Minister, June 23 is a decisive day for the development of Tirana, for the development of Albania. "The project of the 4 years to come is the project of developed Tirana and of a Tirana integrated in the European Union", said Berisha.
Talking about the process of legalizations, Prime Minister Berisha promised that the legalization of properties will be paid 70% through privatization bills".
"Edi Rama is the enemy of your properties. Don't be fooled by him. When he was mayor, he destroyed your properties. He declared that he would abrogate the law that recognizes your homes. In order to facilitate your payments, the government has decided to offer you the possibility to pay 70% through privatization bills", declared Prime Minister Berisha during the inauguration of the road of Diber. /ibna/