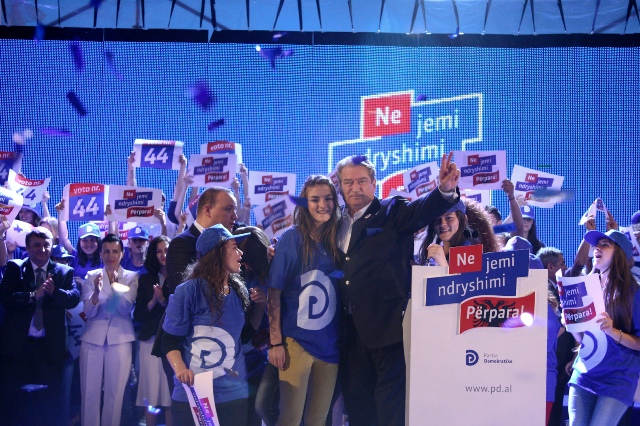 Bushat, June 3, 2013
Prime Minister Sali Berisha promised to the inhabitants of Bushat in Shkoder that they will be compensated every penny that they're entitled to and that the government guarantees this.
"The compensation was postponed, because the law states that we must pay KESH first, but given that KESH is in a good financial situation, the government demanded from it to compensate every penny to you", declared Prime Minister Berisha.
Berisha said that in the four years to come, the government will increase grants for farmers and that a modern infrastructure will be finalized. "We will build the road linking Bushat to Velipoje and every road of this commune which has long deserved to be an honored municipality amongst the municipalities of the north and Albania", said Prime Minister Berisha, promising that Bushat will be declared one of the most developed municipalities.
"Our alternative offers progress. On June 23 you must do everything to give Shkoder and Albania the golden seat. We're racing against the alternative of lies which is dangerous for farmers of Bushat and the entire Albania. The leader of the opposition declared yesterday from Delvine that he will lift the VAT for 5 agricultural products, but this means damaging farmers through imported products. Lifting the VAT from food is to destroy your efforts to build your farms", said Berisha in Bushat. /ibna/