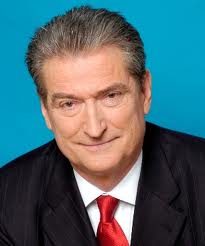 Tirana, May 29, 2013
Prime Minister Sali Berisha participated today in the conference on security at the Adriatic and Ionian seas. During this conference, Berisha said that, "the government has undertaken several measures to preserve security at sea", while praising the assistance offered by neighboring countries.
According to Berisha, geographically, the region's seas are exposed to terrorist organizations, therefore it's necessary to show no tolerance to violations of the law.
"The potentials of this region have made the rule of law  necessary in our seas, along with domestic and international law. But this requires great efforts and I'd like to assure you that the government is showing no tolerance in its territorial waters. Throughout the years, we stopped the circulation of small motor boats which only aimed to carry out organized crime activities", said Berisha.
Earlier in the conference, the US ambassador to Tirana, Alexander Arvizu said that, "it's important to join regional efforts in order to adress challenges that relate to security on the Adriatic and Ionian seas".
According to the US diplomat, the challenges relate to the practical efforts that must be made to tackle these challenges.  "These dangers relate not only to geographical borders, thus its necessary to work together in order to come with strategies that are characterized by flexibility. Security cannot be achieved without regional cooperation", concluded Arvizu. /ibna/