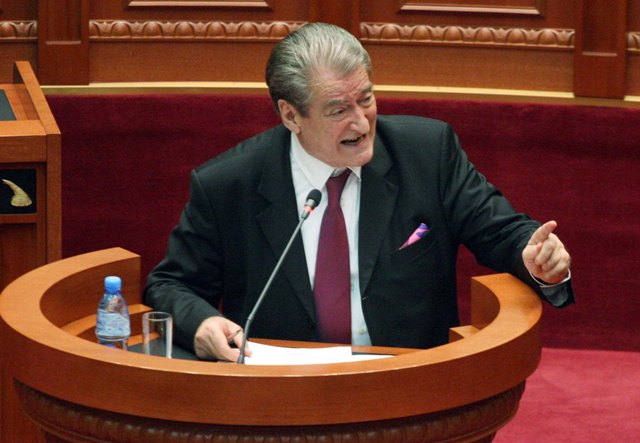 Tirana, May 30, 2013
Parliament is expected to vote today in a special session the three laws that condition the integration of the country along with the tax amnesty. Prime Minister Sali Berisha declared that this session comes after the Socialist Party rejected this voting for a year.
"After the status of the country was denied for a year, parliament today is carrying out an act which will save a considerable amount of money that would have been used for the referendum. Albanians must be aware of the fact that those who didn't vote the three laws, denied the Albanian people hundreds of millions of Euros in benefits from the EU. If you apologize to the Albanian people for not accepting to vote for 335 days, then I have no comments to make. If you vote these laws due to internal rivalries, rest assure that you will be damaged by this voting", declared Berisha.
The head of the government also said that the SP forgot about the case of Fier, which used it in order to damage the process.
The head of the government also invited socialist MPs to vote the tax amnesty, where he added that the SP has no reason to refuse this law.
Referring to the leader of the SP, Edi Rama, Berisha said that the head of the opposition offers policies without value, saying that he will offer an amnesty for fines issued as of March 1.
On his part, the socialist MP, Ditmir Bushati declared that Prime Minister Berisha shows no respect for MPs, because he not only doesn't stand when talking before them, but he also wants to include the tax amnesty along with the three laws. /ibna/