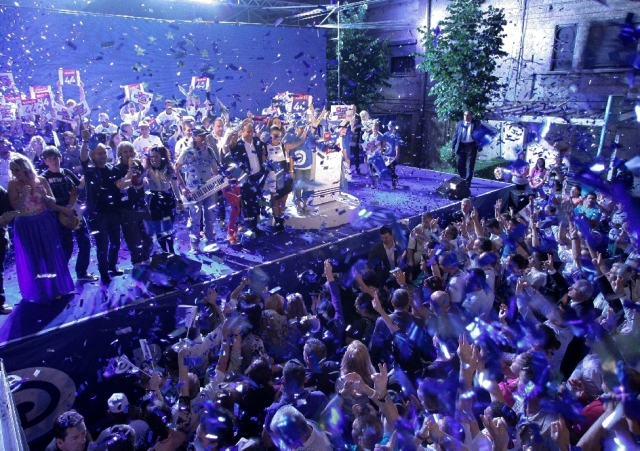 Tirana, June 21, 2013
The last electoral meeting for the Democratic Party, ahead of Sunday's elections was held in Tirana, under the leadership of Prime Minister Sali Berisha who invited people to vote no. 44.
In his speech, the head of the democrats declared that the hurricane of victory in the capital is more gigantic than ever, inviting people to move forward toward integration.
"Your vote will be a vote for wellbeing, for higher wages, higher pensions and higher incomes. You are the energy, enthusiasm, passion. Join with us in spite of your political convictions. Your dignity is our dignity. Your strength is decisive for the development of society", said Berisha, adding that the victory means low taxes for businesses.
According to him, Albania will only have a flat tax, while promising farmers that the government will offer more subsidies.
Moreover Berisha invited all Albanian people to join in the path toward the European future, in order to be granted the EU candidate status, while reiterating the promise for the liberalization of visas with the USA.
"Join no. 44, the blessed number of the future. No. 44 and the year '44 have given me the chance to be a humble servant, therefore let us walk together in the path of the future, in the path of God, in the path of destiny. God bless Albania, our flag! Victory", concluded his speech the head of democrats. /ibna/