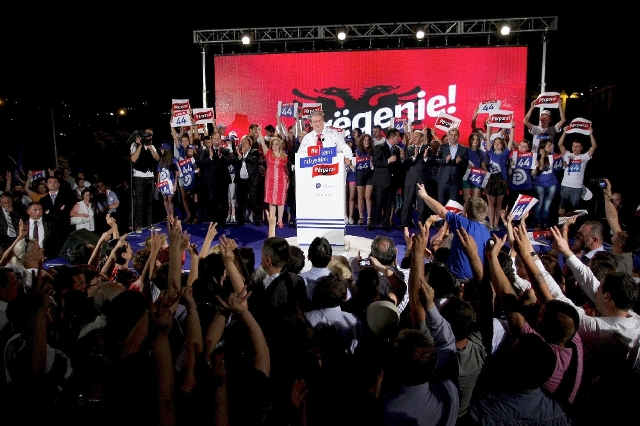 Durres, June 20, 2013
Prime Minister Sali Berisha has concluded his electoral meetings today with a rally in Durres.
According to Berisha, the victory of June 23 is the work of the people, it holds their historical signature and is the will to follow the western spirit to always remain determined in the western national identity.
"On June 23 Durres will vote for the future and integration. The victory of June 23 will be a victory of every citizen, for the increase of wages, pensions and a victory for employment. Through the DP program we managed to reduce by 50% pay differences between men and women and in the next four years we will reduce them again in half and you will take the role that you deserve in a society at work", declared the head of the majority.
Berisha promised gender equality, subsidies, etc. Berisha said that the victory of June 23 will mean a double amount of tourists for Durres.
The head of the government invited voters to join the DP and vote no. 44. /ibna/