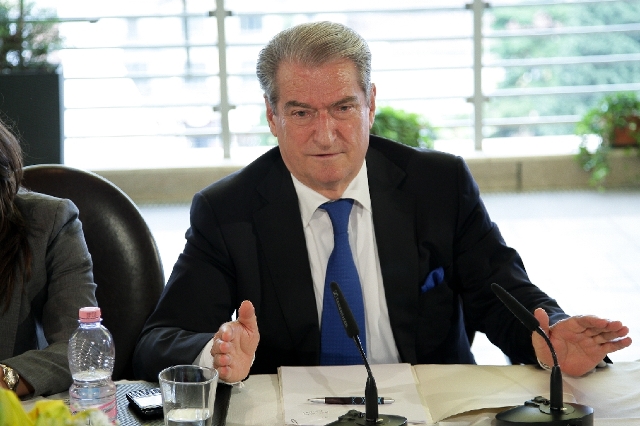 Tirana, May 30, 2013
Prime Minister Sali Berisha inaugurated today E-customs, where he declared that this reduces the time for payments, ranking the customs of the country amongst the highest technological services.
Berisha said that online inspections on customs increase transparency and an assessment can be made on all goods that enter the country.
"Nothing reflects the state like customs do. It's the entry gate of the country and I have the pleasure to see crucial improvements that you have made during these years, improvements that have been reflected in the overall performance. You must do everything to apply the highest level of technology and in order to build transparent relations with the business, you must heed what it has to say", said Berisha in his speech.
Amongst others, Premier Berisha said that customs have made extraordinary improvements and that the services offered by the Ministry of Finances have seen great transformations. /ibna/