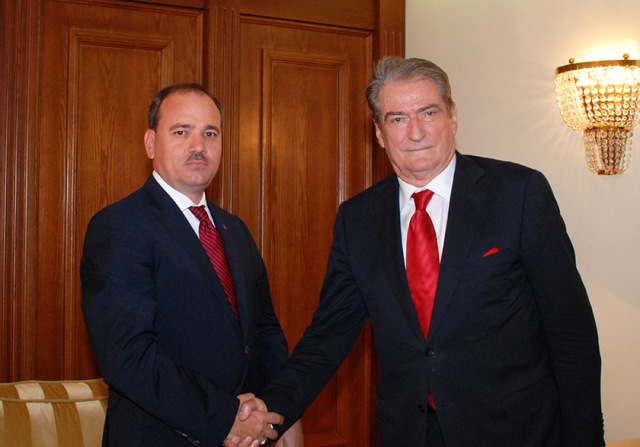 Tirana, September 9, 2013
The President's office has revealed the meeting taken place this afternoon between the head of the state, Bujar Nishani and departing Prime Minister, Sali Berisha.
According to the official press release, President Nishani received today in a meeting acting Prime Minister, Sali Berisha, who handed over his resignation as Prime Minister of the country, to give way to the creation of the new government.
After thanking acting Prime Minister Sali Berisha for the institutional cooperation, President Nishani praised the political role and personal contribution of Mr. Berisha and of the governments that he has led in the institutional, political and economic reforms. According to President Nishani, in achievements such as the accession of the country in the NATO, independence of Kosovo, liberalization of visas, the realization of TAP project, investments in infrastructure, etc, "the role and institutional and personal contribution of Prime Minister Berisha have been significant".
Acting Prime Minister, Sali Berisha expressed his gratitude for the cooperation and institutional role of President Nishani. /ibna/