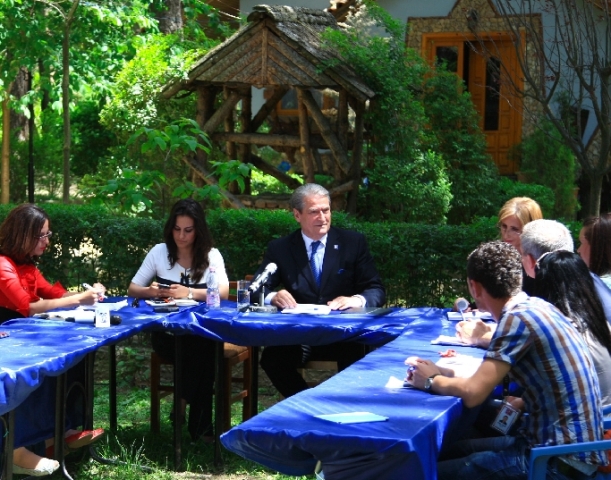 Shkodra, May 27, 2013
During a meeting with journalists in Shkoder, Prime Minister Sali Berisha said that tens of thousands kilometers of roads have been built in the country and work will continue in order to pave many others.
Premier Berisha said that the leader of the Socialist Party must explain as to why he used power to block the EU candidate status of the country.
Berisha considered Rama as the knight of the lost battles, because even though he blocked the candidate status of the country, he's obliged to vote the three laws at the end.
As far as Thursday's parliamentary session is concerned, Berisha said that the Socialist Party must also vote the amnesty, while stressing that the current crisis at the Central Election Commission has been caused by Edi Rama.
The head of the government said that the leader of the opposition is allergic to the vote and that this is the reason why he has told to international community that if he loses the elections, he will not recognize them. /ibna/