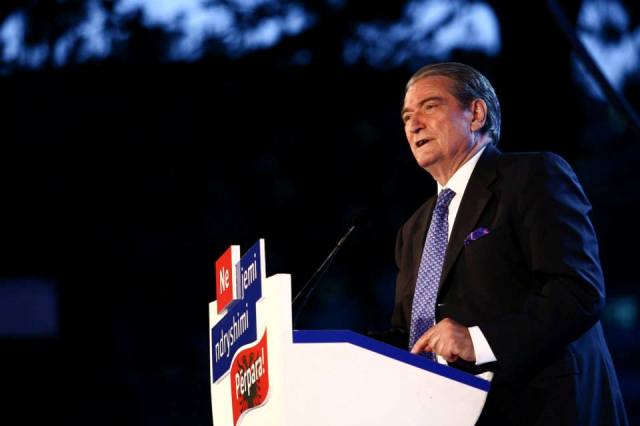 Lezha, May 21, 2013
During the presentation of the candidates for parliament throughout the country, Prime Minister Sali Berisha was in Lezha today.
In his speech, Premier Berisha thanked the people of Lezha for the support that they have given and the marvelous welcoming given to the Democratic Party.
"In 1992, we believed and hoped in our dreams and today, we gather on this square with more hope and belief in our future. We gather here today because during these years, we have built modern roads in Lezha and throughout Albania. We strongly believe that together, in the years to come we will open tens of thousands of new jobs', declared Berisha.
The head of the government declared that thanks to a modern infrastructure, Lezha will double its tourism.
Berisha said that Albania managed to deserve the EU candidate status, but this status was blocked as a result of three laws, calling for people to join the path of the European integration.
Addressing to the socialists of Lezhe and Albania, Berisha said that the blocking of the European integration is not part of the socialist principles and that this exists in the mind of him who has usurped the leadership of the Socialist Party.
"This failed painter has now come up with the theory of Albania in denial, where according to him, the fact that there are no more power cuts is a lie, the fact that roads have been built is a lie, the fact that tourists swarm the country is a lie. He says these because he doesn't notice what surrounds him. Edi Rama blocked the EU candidate status of the country, after he tried to block the Stabilization and Association agreement and the liberalization of visas", said Berisha, inviting citizens to vote the Democratic Party on June 23. /ibna/