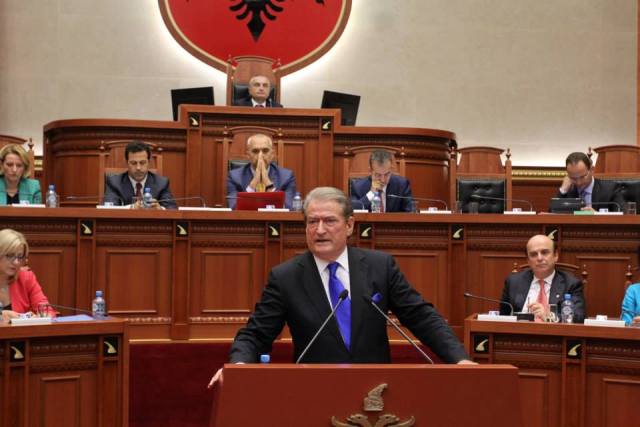 Tirana, October 24, 2013
During today's parliamentary discussions on 2013 budget amendments, Former Premier Sali Berisha said that these amendments should not be voted.
Making an analogy with neighboring Greece, Berisha said that this parliament is voting today the second phase of Yorgo Papandreu's project for Albania.
"I call for this decree to be withdrawn as it bears the second phase of a bad scenario, that of going into recession and an unavoidable crisis", declared Berisha.
Meanwhile, outside parliament hall, speaking for the media, Berisha considered amendments in the budget as an unsuitable scenario which will penalize economy and the work of every Albanian.
Moreover, Berisha said that the government has the right to review the budget, but stressed that the government is using information which only exist in the mind of ministers, quadrupling debt and dropping expectations. /ibna/