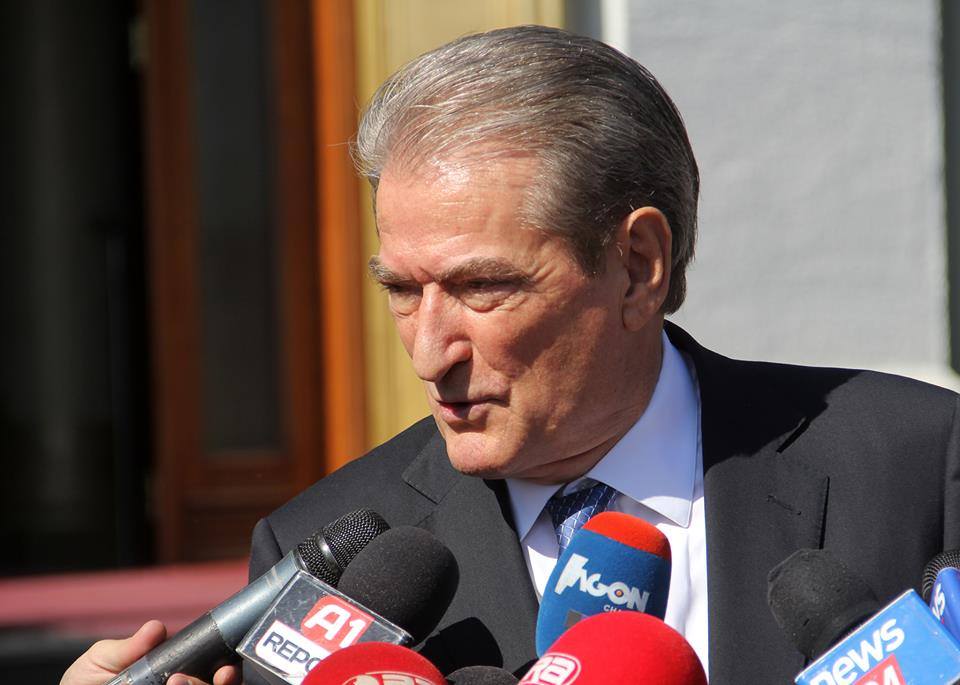 Tirana, October 24, 2013
Former Prime Minister, Sali Berisha says that the left wing majority, which has been in power for several months, is applying the scenario of the former Greek prime minister, Yorgos Papandreu, stressing that this scenario led to the destruction of the Greek economy and that this may happen even to Albania.
Mr. Berisha (photo), currently a democrat MP, speaking for the media on Thursday said that the amendment of the state budget by the socialist government is unacceptable.
According to Mr. Berisha, the new government is attempting to increase public debt from 60% to 72%.
"This is the best mechanism to quickly fall into recession. It's a pseudo model created by false figures. This is the second phase of the unsuitable scenario which would penalize economy, the work of every Albanian and this is the second phase of Papandreu's scenario", declared Mr. Berisha.
The reaction of the former prime minister comes as a result of the government's decision to change the 2013 budget, stressing that revenues have fallen by 2.6% during this electoral year where there was a rotation of power.
Mr. Berisha said that "in our electoral year, the fall in incomes has been 35% until we came into power".
"This drop is now used as a motive to quadruple debt and that these gentlemen who screamed four years in a row against the debt being at 60%, decided to increase it at the blink of an eye to 72%", said Berisha. /ibna/