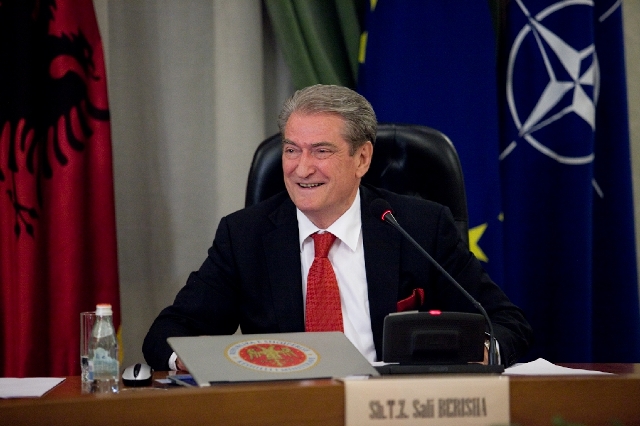 Tirana, June 27, 2013
The acting Prime Minister of Albania, Sali Berisha has held the first meeting of the government after the defeat in the elections and after he declared his resignation from all his functions in the Democratic Party.
During his speech, premier Berisha praised the TAP project, by considering it as a strategic project.
"This project which is the biggest gas project in Europe, will open in Albania thousands of jobs and also hundreds of businesses and services in its path. This corridor becomes a powerful corridor of employment and incomes for the Albanian people. We express our gratitude to the government of Azerbaijan, which since the very beginning, has shown friendly feelings to Albania. TAP consists on the biggest achievement for Albania, after its NATO accession. Certainly, the process of EU integration is paramount, but this is currently a very strategic decision for Albania. The project will have its full support of the government and tomorrow's opposition in parliament. In the strategic and economic point of view, this consists on an extraordinary victory", declared Berisha.
The consortium that Shah Deniz II consortium, which manages gas supplies, has selected the Trans Adriatic Pipeline project, which will go through Italy, Greece and Albania, as opposed to Nabbuco project.
Prime Minister Berisha also said that until the new government is formed, the current government will function at full capacity.
According to him, every deviation would be unfair and unacceptable, stressing that the administration of the country is a great national asset which must prove itself until the end. /ibna/