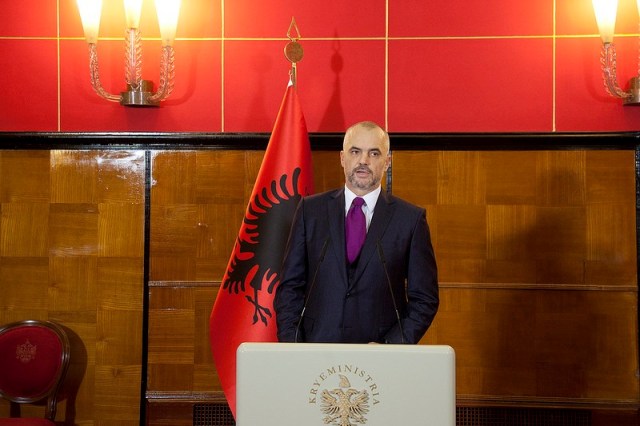 Tirana, October 30, 2013
Minister of Culture, Mirela Kumbaro has presented today the new director of Opera and Ballet, Ilir Kerni and the new director of the Gallery of Arts, Artan Shabani.
In her speech, minister Kumbaro said that these changes come in order to give a new momentum to culture and the life of the country and not just to change directors.
On his part, Prime Minister Edi Rama pledged to support ideas, projects and plans coming from these two institutions.
"I'm committed to support a drastic reform of our system of culture and arts, which is currently suffering. Had it not been for you, the talented people of the world of art, culture would have been ruined. Congratulations for enduring in unfavorable conditions. I'm faithful that under the leadership of minister Kumbaro and in cooperation with all the people of art and culture, we will open a new page in the governing of culture and cultural institutions and in protecting our heritage", said Rama.
Rama also said that the reform in culture is a necessary art. While thanking the minister for her engagement, he also praised the two new directors for their history of success not only in Albania, but also outside it.
The prime minister invited all those who enjoy fame and have contributed outside Albania, by stressing that Albania needs their talent and passion, where he pledged to support their creativity and their activities at any time. /ibna/