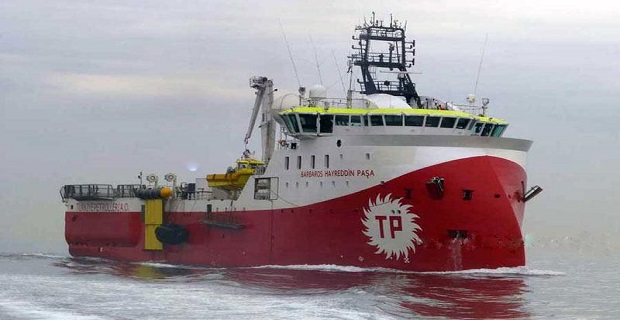 Ankara is annoyed by the cooperation between Cyprus-Israel
The tripartite cooperation among Cyprus-Greece-Egypt was the last straw  
By Manolis Kostidis – Ankara
The reaction of the Republic of Cyprus was expected by Ankara, which essentially led the situation to the point of interrupting of the consultations for the resolution of the Cyprus issue. The binding of the sites of Cyprus' Exclusive Economic Zone (EEZ) by Turkey, was almost certain to increase the tensions.
Ankara carefully watched the approach of Egypt, Cyprus and Greece, where in the coming weeks will be held a trilateral meeting of the Foreign ministers of the three countries in Nicosia, followed by a meeting of the leaders of the countries in Cairo.
The president of Egypt Abdel Fattah al-Sisi is a declared enemy of Erdogan as the Turkish president does not recognize him and call him a dictator, who overthrew the Muslim Brothers.
Nikos Anastasiadis, however, was the first foreign leader to visit Sisi in Cairo, a few weeks after his election.
The approach of the three countries is of value for the declaration of the Exclusive Economic Zone in the Mediterranean and the Aegean Sea, with Cairo lining with greek and cypriot interests.
Cooperation between Cyprus and Israel, in the field of research of natural gas reserves, had already upset Ankara.
The only way Turkey could react was to increase the tension, so that there will be a political interference of foreign powers.
Dervis Eroglu called Nikos Anastasiades' decision a "wrong attitude". The Turkish Cypriot leader claimed that "the decision to suspend negotiations on the grounds of the violation of the sovereign rights of the Republic of Cyprus is incompatible with the realities of the Cyprus issue, and is a new expression of their determination to ignore the rights of the Turkish Cypriot people".