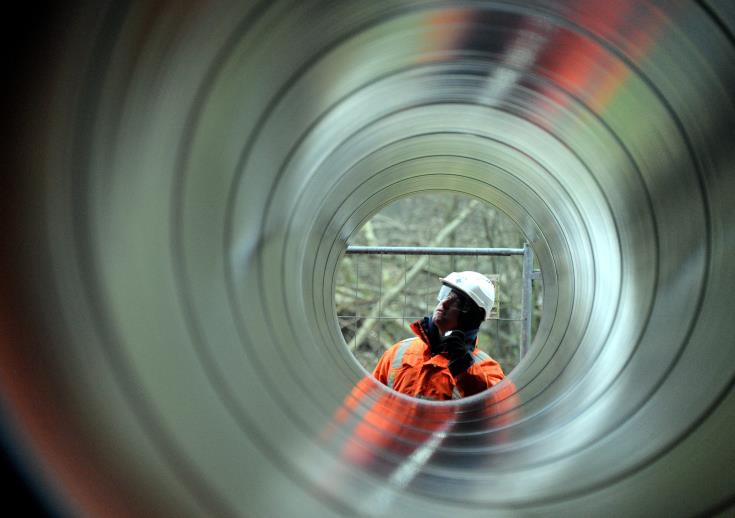 The cost for the up-stream infrastructure is estimated at 5 billion euros
By Michalis Michael
Nicosia appears to be satisfied with the revised allocation contract for the Aphrodite gas field, as official sources report that fixed timetables are being provided for the implementation of specific steps.
Once the agreement on the development and production plan for the gas field, which is expected to be revised by the consortium in the coming days, is finalized, then the revised allocation contract, the final development and production plan along with the operating license will be presented before the Ministerial Council.
Official sources appear to be pleased with the revised contract. "We have ensured total control over the contract", they note.
From now on, according to the same sources, there are strict clauses for respecting the time-frames: If the timetable is not respected by the consortium in the cases of conducting the confirmatory drilling, realizing the so-called "Front-End Engineering and Design" and taking the final investment decision (FID), then it loses the contract.
It is highlighted that the cost for the up-stream infrastructure is estimated at 5 billion euros, while the construction of the pipeline from the Egyptian gas field amounts to 1 billion. /ibna